Whether they are furry, scaly, or full of feathers, mechanical, or out of this world, they are the companions that provide support or a laugh for your characters just as well as extended dialogue or extra scenes for the stories. Most are optional purchases, a few are not.
Chapter 6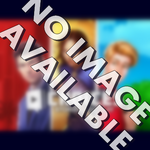 Pigeon
When you and Leah look for office space for your new company, the first office is small but has a pigeon outside its window. You can name the pigeon (its default name is Smidgen) but after a few moments, it flies away and isn't seen by any of the characters again.

Chapter 15


Puppy
Because Brooke is finally moving out to live with her husband, Keo, she stops at the Yappy Hour pet store with Cole to buy Sereena a pet to keep her company. She has the choice of a puppy (💎18) or a fish (free). If she chooses a puppy, the name is changeable (default is Sir Fluffington).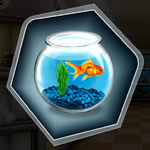 Fish
If Brooke decides to not get the puppy because she's allergic to dogs and won't be able to visit Sereena, she doesn't leave the pet store empty-handed. She buys the fish (free) instead. Sereena names it "Sharkie", calls him the best roomate ever, and agrees with him that he's better than Brooke.