Info from today's Choices livestream. 💖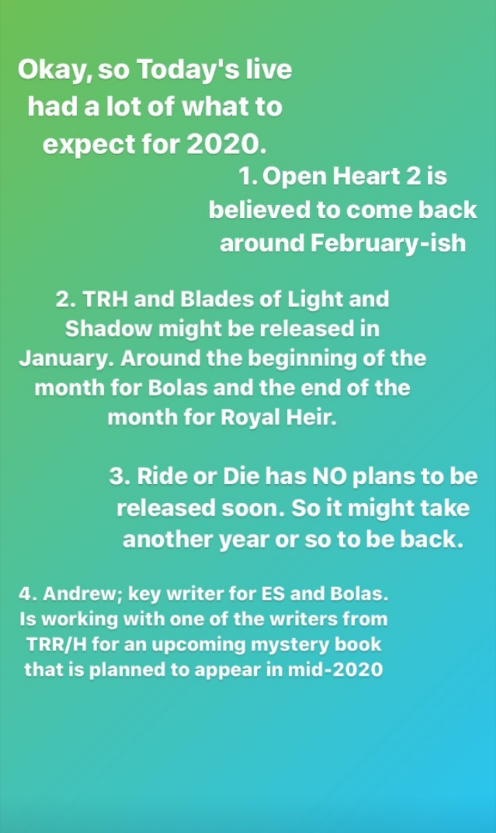 Source: themed_choices on IG.
They also said whatever your expectations are for Blades of Light and Shadow, it's going to be even better. One of the writers said it has amazing art, it's more like an RPG and one of the LIs is his favorite LI ever. Also, they've been working on this book for 2 years. 💖
I hope Ride-or-Die comes soon, they said no release date right now and its still being worked on. ☹️
They also talked about Distant Shores but I can't remember what all they said, I missed some of it. Ugh. They did say it will be extremely hard to choose your LI in DS because they're all amazing.
Edits: forgot to mention, the Bloodbound holiday special is going to take place between book 1 and book 2 so MC isn't a vampire. And it's going to be lighter and the characters will have more fun than in the regular Bloodbound books. In Bloodbound 3, we're going to meet new characters and have heartbreaking moments, twists, and more.
Oh and in The Royal Heir 2, you'll be going to LA and somehwere else I can't remember lol, for unknown reasons. They mentioned baby clothes and said the babies do not look like Bartie. 😂